Winamp is the most popular audio jukebox player for Windows. With more than 57 million downloads it has a larger audience than any other Internet music player.
As the senior editor, I helped to guide the tone and voice of Winamp.com. I interacted and managed a group of talented writers, brand managers, developers and producers to feature compelling and fun content. I also wrote a monthly customer email newsletter. In addition to my duties at Winamp.com, I also programmed content for the Artist Discovery Network (AOL Music channel).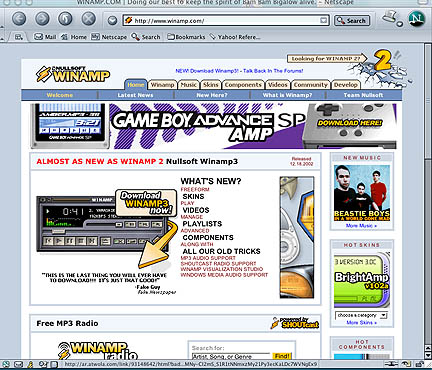 CLICK HERE to go to Winamp.com.