August 2004
Tour my bachelorette pad...

August 2004
A few Comic-Con snapshots

August 2004
Bullet Point List of Bonnie's Life This Month
Dogsat Sophie for two weeks while Steve & Sharon were in Costa Rica.
Attacked by a hornets' nest.
Fell out of a window saving a kitten.
Hung out with Andy, Kirsten, Kristen and Thee Parkside gang.
Began the hunt for a literary agent.
The Summer 2004 issue of BUST magazine (the issue with actress Jena Malone on the cover), published my short article about Letterboxing -- a new hobby that mixes hiking with treasure hunting and mail art!
Became obsessed with the movie Garden State.
worked, worked, and worked it.
Listened to the bands: The Shins, The Postal Service, Oranger, +/-, Viva Voce, The Killers, The Stills, 5.6.7.8's, Interpol, and Lower 48.
Spent equal time on the forums on starwars.com and nin.com.
Watched waaaay too much TV.
Had an original Irish Coffee where it was invented in San Fran -- Buena Vista Club.
Visited Musee Mecanique (a huge room of 140 antique arcade coin games) at Fisherman's Wharf.
Watched the movies: Party Monster, Personal Velocity, Easy Riders, Raging Bulls, Tape, All I Want, Igby Goes Down.
Read the book The Mailroom: Hollywood History from the Bottom Up by David Rensin.
Had some beers with the Industrial Light & Magic softball team.
Spend plenty of social time at Thee Parkside, Latin American Club, Lone Palm, Doc's Clock and Make-Out Room.
Found out my book, Never Threaten to Eat Your Co-Workers: Best of Blogs has sold out of the 1st printing and now will be on its 2nd printing. Yipee!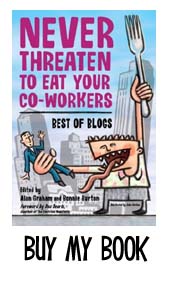 2004:
previous months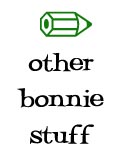 Best of Blogs Book
Amazon Wishlist
Grrl Gets the Goods
Phreaky Phun Linx
Friendster Profile
MySpace Profile
Is My Blog HOT?
Relationships 101
Absurd Auctions



Wee Me and the Wolf
Too Much Free Time
Excitement Machine
Everyday Matters
Rebecca&Charles
News of the Dead
Everlasting Blort
Autopsy Report
Margaret Cho
Scrubbles.net
Spike Report
Choire Sicha
Not Martha
Zach Braff
Mary Chen
boingboing
Lots of Co.
Snarkcake
Craptastic
Freakgirl
LoobyLu
Jerk Pine
Boykani
ljc blog
Dooce
Fark
nin
spy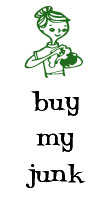 Grrl.com Store
Grrl Gift Guide
My eBay collectibles
My Amazon books/CDs