GRRL GIFT GUIDE



Stuff to Buy: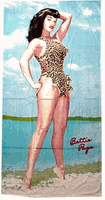 Bettie Page Store:
All things Bettie Page! Get blank journals, beach towels, bobbleheads. action figures, stickers, posters and all kind of Bettie Page-related gifts for the special pin-up model in your life! Click on these links if you'd like to buy some Bettie Page books, DVDs or music.
---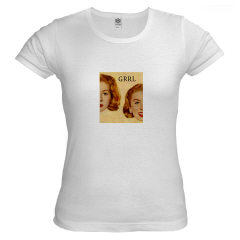 Grrl.com Store:
Hey a Grrl's gotta eat too! Check out my store for cool Grrl-related shirts, boxers, undies, mousepads, magnets, stickers, mugs, aprons, messenger bags, baby clothes and so much more!
---

Archie McPhee:
I love this store! So many toys and odd trinkets of fun. May I suggest a Jesus Action Figure? Or perhaps you'd rather spend your money on rooster and flamingo lawn ornaments? There really is stuff here for EVERYONE. I used to give the surprise packages away for gifts. I'm a big fan of the "God Bless Our Home" Fiber Optic Picture and the Elvis wig.
---

Giant Robot Magazine Store:
If you have pals that dig Asian pop culture, anime, comics, zines, weird stuffed toys and Japanese stationary, you'll find some great gift ideas here. And if you still don't know what to get 'em, you can always buy them a subscription to the Giant Robot magazine itself!
---

BUST Magazine Store:
You must, you must increase your bust...stuff. This is the place I go to find cool stuff like Vinnie's tampon cases and humorous feminist blank journals, and my favorite "What Would Joan Jett Do?" T-shirts! (psssst....they also have sex toys for you older kids). And if you still don't know what to get 'em, you can always buy them a subscription to the BUST magazine!
---
Stuff to Make:

Colored Pinecones
For friends and family who have fireplaces, add a touch of color with glowing pinecones you can make!

Bubble Magnets
It's easy to make these super-trendy marble magnets to give away as presents!
---