Puppetry on the Web
@Sock Says Goodbye
Watch a video of the @Home Network celeb and puppet star, @Sock, say his final farewell after hosting the Ask @Sock show for 5 years. *sniff*
Ed the Sock
Some puppets have "issues," don't they?
The Puppetry Home Page
This page serves as a directory of puppetry organizations, classifieds, festival calendar and more. Be sure to check out the puppetry traditions around the world.
Center for Puppetry Arts
Download paper puppet patterns or find out about the workshops on puppetry. Lots of good stuff here!
Who's the Dummy?
Read an article about the 21st Annual Ventriloquist Convention in Fort Mitchell, KY. Learn interesting facts like how the word "Ventriloquism" derives from the Latin, ventriloquus or belly talking.
New England Marionette Opera
The New England Marionette Opera performs classic tales such as La Boheme, Madame Butterfly, Tosca, Carmen, Macbeth (Verdi), and The Barber of Seville.
Karakuri Home Page
The Japanese made puppets called "karakuri-ningyo" that could move by themselves. This site has essays about these traditional puppets and their uses.
---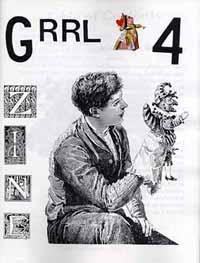 Return to GRRL (the zine) #4