Tues., April 29, 2003
Skills a plenty:
As I redesigned my resume for the 11th time this month, I have realized that I know a lot of random stuff that you can't simply state it all in a couple of pages in a nice, neat format. Sure I have computer skills and plenty of writing and editing experience, but what about all the other work experience I've gathered over ther years? Here's a listing of things that probably won't end up on my resume, but I'm still proud to know.
I can speak like a three-year-old child in French, Spanish and Russian.
I know how to play the piano, guitar and alto sax.
I was a Barbizon model.
I know every single plot to such TV shows as "The Simpsons," "Sex and the City," "The Facts of Life" and "Law & Order."
My cooking would impress Elvis.
I can recognize even the most-obscure celebrity in just about every movie and TV show I watch.
My green thumb makes sure all of my houseplants are happy and thriving.
I play well with others.
My homemade biscuits have won 4-H awards.
I have a way of making people laugh in boring situations.
Jobs not on my resume that I think are just as cool: bagel chef, record store clerk, dishwasher, bookstore clerk, radio station lackey, raver fashion model, mobile unit DJ, puppeteer, housesitter, gardener, zine editor and assembly line worker at a book publishing house.
I make a mean Cosmopolitan.
I can locate any info you want online fast. (Seriously, I was once asked to find info on midget drag queens and did without hesitation!)
I blog like a pro.
I can name any tune within the few first bars of the song. (Singing it in key is another story.)
If you need to find some cool collectible on eBay quickly, I'm your gal.
I have double-jointed fingers.
I am a trained dancer in ballet, jazz and tap. (I still have my tap shoes!)
I know unusual facts about plants (ethnobotany) and celebrities (gossip).

Fri., April 18, 2003
Things I've Recently Realized:
Pulling weeds all day for four days straight is one hell of a workout.
"American Idol" is addictive.
I have too many houseplants.
My dog's snoring makes me smile.
I rush relationships.
Change scares the crap out of me.
I wish I could live in the bathtub.
Wherever you are, look up at the moon and know someone you care about might be looking up as well.
I think I might actually like Billy Joel songs. *gasp*
I sing better when my only audience is the dog.
When I'm stressed out, I like to look up at the swaying trees.
Stay truly positive and something good might just happen.
There are no such things as coincidences.
Do not watch scary movies like The Ring alone. eeep.
I use the mute button a lot during scary movies.
I'll never look at the photo finishing clerk the same way again after watching Robin Williams in One Hour Photo.
I'm really glad creepy music doesn't play right before something bad happens to me.
I'm really glad polka music doesn't play right before something bad happens to me.
I over-analyze every situation.
Writing sets me free.
Everyone has regrets they can't erase.
Peach is my favorite ice cream flavor.
I've never been inside a lighthouse.
The sound of rain helps me fall asleep.
Vivaldi makes my heart beat faster.
I want to learn how to salsa dance and ride a horse.
There are very few things in life you can control.
The things you can't control are sometimes the most important.

Tues., April 8, 2003
Back from Seattle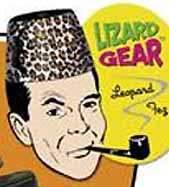 I don't know if you're aware of this but wearing a fez hat makes you ultra creative. I'm wearing a leopard (fake) fur one now. And yes, much like that dude in the photo above, I look downright spiffy. I got one for myself and a traditonal red fez hat for my pal Steve from a great store in Ballard, WA called Archie McPhee. I was tempted to get a mini-fez hat for my dog Sophie, but figured in the end she would just gobble it up.
I have along history with going crazy in the Archie McPhee store. When I worked at the @Home Network (before it became the doomed Excite@Home), I would get a big package of goodies from them once every three months or so. Then I'd proceed to give my co-workers weird rubber toys and junk for their desks. The mail room guys loved me!
Most of my San Fran apartment was decorated with plastic frogs, inflatable skeletons, glitter stars, rubber chickens, squeaky lobsters and other weirdness all from McPhee. Now that I'll be moving to a new bachelorette pad soon, I'm sure I'll be looking toward Archie McPhee for design ideas...once I get a job and can afford all the Elvis nodders I want.
Speaking of that, I've been applying for jobs like mad. Just from the mere output of resume sending I've been doing, SOMEONE is bound to bite, right? Keep your fingers crossed. But I am optomistic and ready to rule the world, while wearing my fez hat of course.

April 2-7, 2003
MOVIE FEST!!!
The following is a list of all the movies I watched while at Scott's pad in Seattle. Let me know what you think of these movies too! I can't believe we watched so many flicks! But at least I now know my true calling in life: to stalk John Waters.

Tues., April 1, 2003
Hey, I'm still a kid!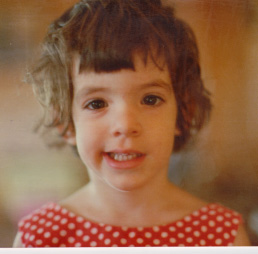 Do you like the photo of me? Here I'm 4, grinning with that crooked smile of mine and living with some pigs and chickens on a farm in Kansas! I still chuckle at all the trouble I used to get into.
I suppose I was fondly remembering about being a kid after I recently applied for children's editor/producer gig at a cool place called The Curiosity Group. I think they'd be a perfect match mainly because my skills of writing for kids ages 8-12 is right on the money. If you recall I was the Just Kids channel editor at Excite@Home for five years, plus I write for the tween audience for places like Teenwire.com, MissClick.com and others.
Along with my resume, I sent them a brief intro in the cover letter about some snarky things I did as a wee lass to prove I remember the mindset of the 8-12 age group. For example, I once convinced my little brother (or was it a trusting neighbor kid?) to eat Meow Mix so he could communicate with the family cat. And I recall the time I was taking tap/jazz/baton lessons because I wanted to be a Solid Gold Dancer, and ended up lighting the baton on fire and the big oak tree in front of the house as well!
I'm not the only one with interesting kid tales to share. I've been corresponding with the legendary actress Mary Vivian Pearce and she told me about the first time she met director John Waters when they were kids living near Baltimore. Here's what she wrote:
"John Waters lived about two miles from Riderwood in Lutherville. Our fathers had gone to college together and our parents were friends. I first met John at a family gathering. My first memory of John was seeing him spinning around on the wheel of a turned over tricycle pretending to be Captain Hook. He wore a cape and had a coat hanger up his sleeve. He delivered his Captain Hook lines in fluent Pig Latin. I also remember his puppet shows that he gave at kids' birthday parties."
Wow. Can you even imagine what a young John Waters' puppet show would have been like? I have a feeling he convinced neighborhood kids to eat cat food as well.



2004:
previous months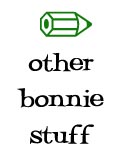 Amazon Wishlist
Grrl Gets the Goods
Phreaky Phun Linx
Relationships 101
Absurd Auctions
Doggie Bloggie
Plant Journal



Magnificent Obsessions
Excitement Machine
Rebecca&Charles
News of the Dead
Everlasting Blort
Flip Flop Flyin'
Scrubbles.net
Spike Report
Not Martha
boingboing
Lots of Co.
Snarkcake
Craptastic
Freakgirl
LoobyLu
Boykani
YipYop
ljc blog
Fark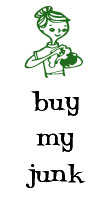 Grrl.com Store
Grrl Gift Guide
My Half.com books
My eBay collectibles
My Amazon books/CDs